Hi and welcome to www.barrycomer.com where I get a chance to share recent events with friends and family. I am a Senior Software Engineer living in Ottawa, Ontario. Life requires a healthy balance between work and play to keep it both fun and interesting. That said, I commit very strongly to everything I do. My hobbies include drums, flying as a private pilot, high-end audio, motorcycles and photography.

I can be reached at: barry@barrycomer.com
Below are four photo galleries I would like to share. Use the 'Back' button to return to this page:
Random Photo Gallery Carp Air Show Gallery
Australia/New Zealand Gallery Australia/New Zealand Panoramas
---
Previous Events
---
September 5, 2015 - I spent the Labour Day weekend boating with my brother in Toronto. While there the Toronto
Air Show was on providing examples of expert airmanship. Below is a picture of me on my brother's boat.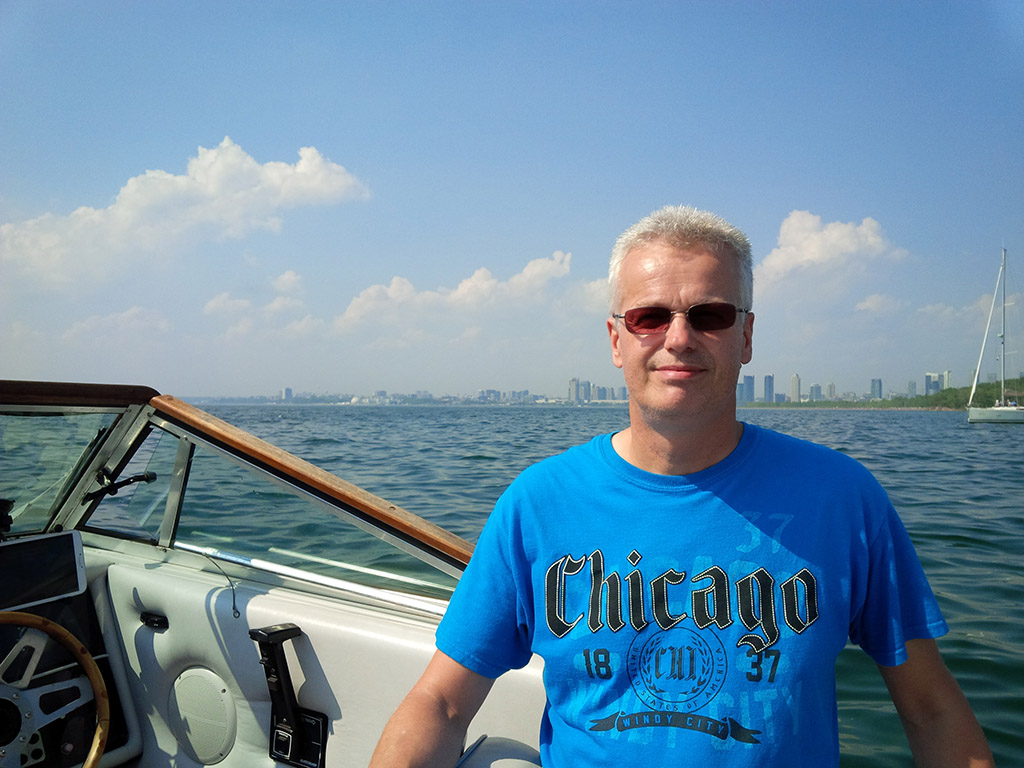 August 7, 2015 - I was in Toronto this weekend to see Van Halen with my brother and nephew Peter. Great
show and they played all of the classics. Below is a picture of Peter and I waiting for the show to start.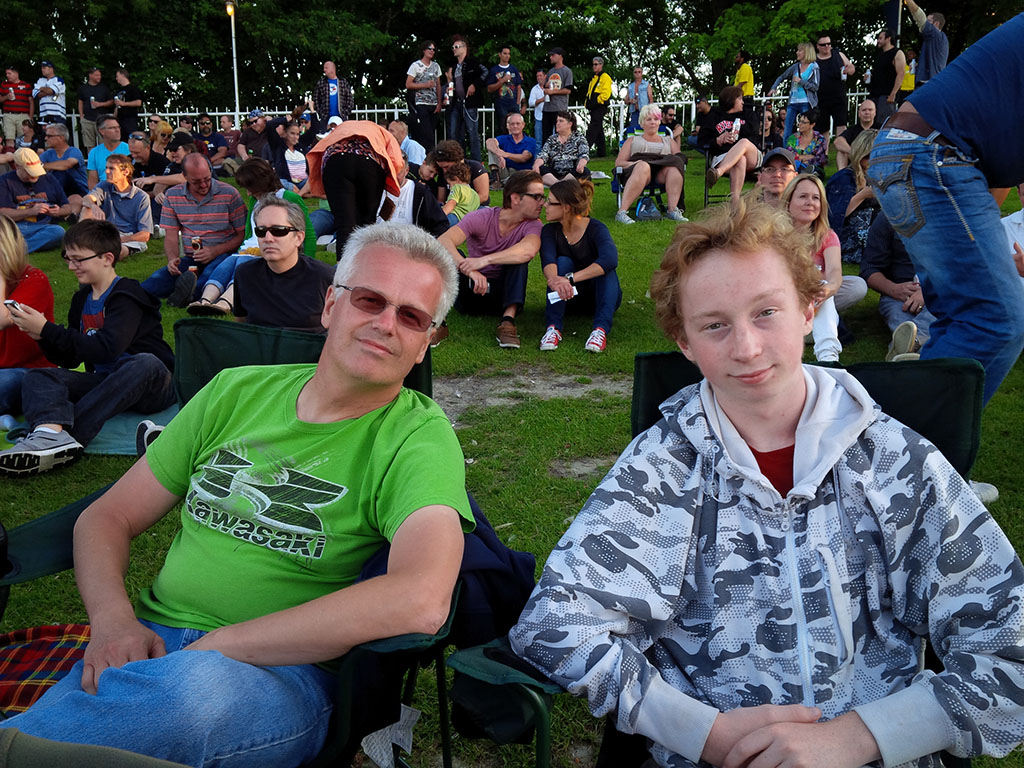 Feburary 2, 2015 - I was out for a great road trip today for a change of pace. Winter has found a new home in Ottawa but I am looking
forward to its departure in the near future. That all depends on our dear friend the ground hog and his shadow. A long day on the
road reminds me that it is "always good to come home". Happy New Year to everyone and I hope it is a year of great possibilities.
March 31, 2014 - It has come to my attention that some emails might not be getting through to my barry@barrycomer.com
account. This was due to my spam filter being set a little to aggressively. The setting has been relaxed and should no longer
be an issue. Please contact me if you have sent an email in the past few months that has not been responded to.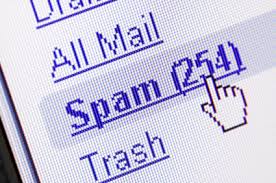 March 12, 2014 - It has been way too long since I updated this page. The past year has seen some changes such as having to put down my
two dogs due to cancer. This was a very hard decision but it was time for them to go and they are greatly missed. I get out to the dog kennel
every once and a while for a "doggie fix". Ottawa has seen a lot of snow this winter and hopefully spring is on the way. The drumming is coming
along nicely and I am flying every two weeks.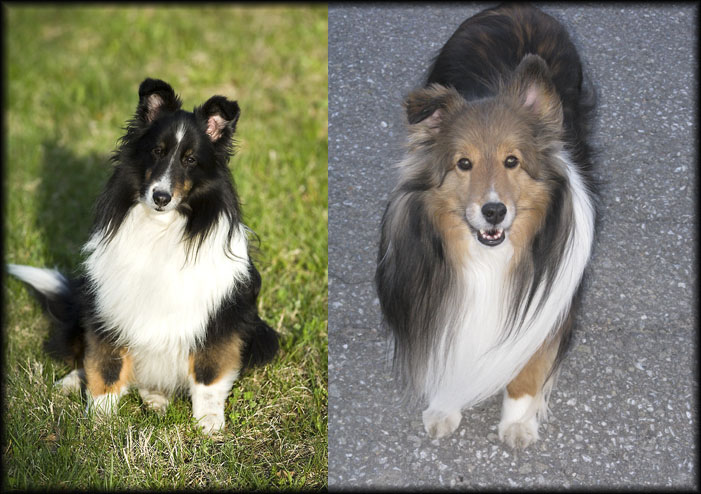 Last weekend (February 2, 2013) a friend and I went to Montreal to pickup a Roland TD-20SX drum kit.
I have been after this one for a while and a great deal presented itself and was accepted.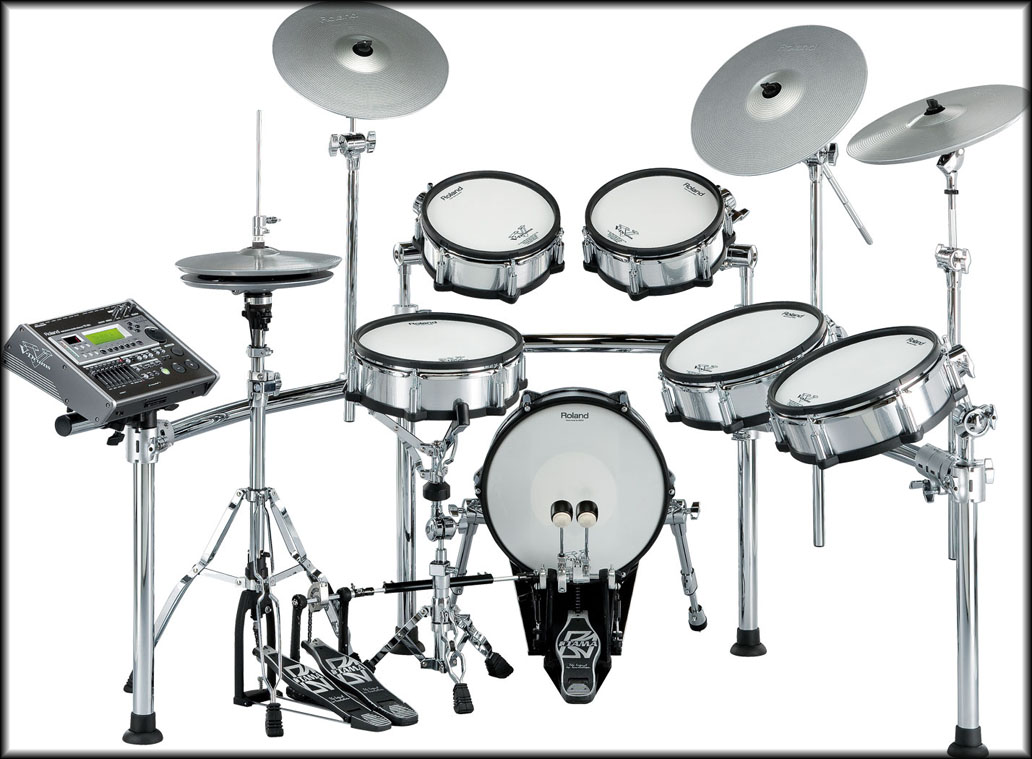 This weekend (April 16, 2011) I picked up a new Tama Iron Cobra bass pedal for my Roland TD-9KX2 drum kit.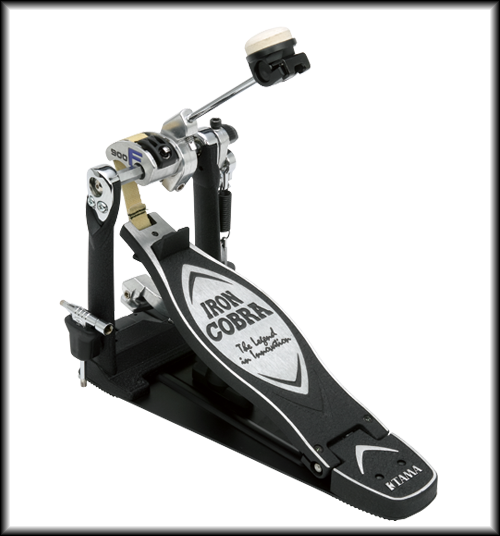 This weekend (March 25, 2011) I returned from a vacation in California driving the coastal highway from
San Francisco to Los Angeles. My Los Angeles hotel was next to LAX and the view of planes could not
have been better. Here is a Qantas Airbus A380 as it flew past my window for a landing.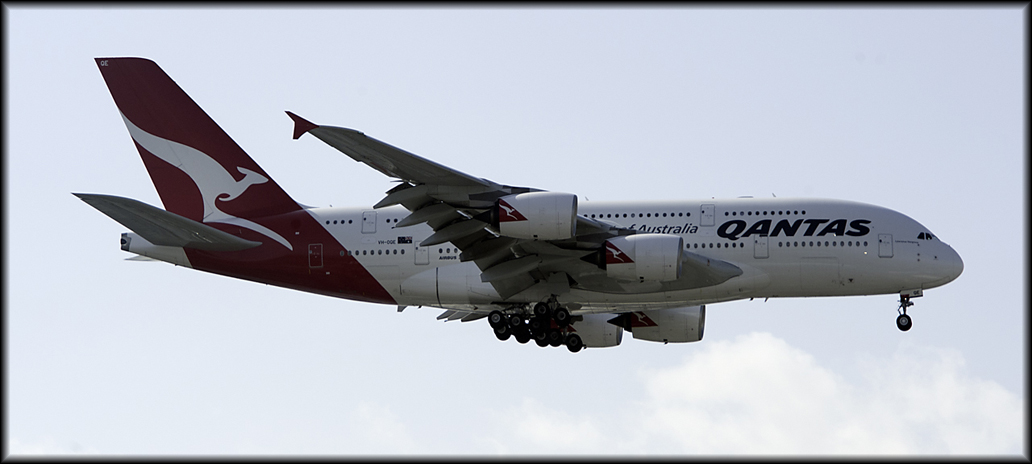 This weekend (March 12, 2011) was time to take another item off of the todo list and
took possession of a new Roland TD-9KX2 drum kit. Image complients of Roland.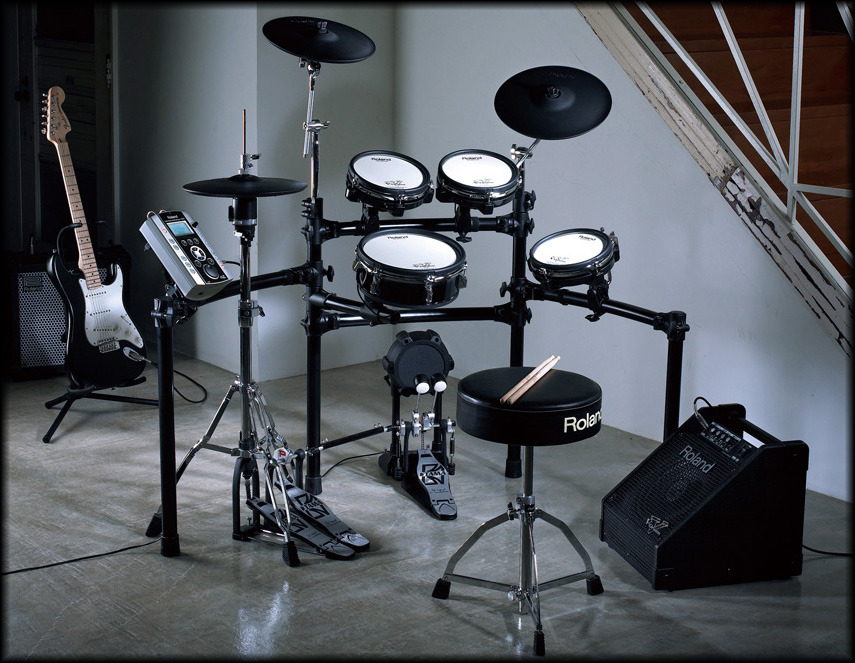 This weekend (February 5, 2011) was the last flight in the aircraft I rent as it is being sold.
Below is a shot as I prepare for refueling but will be moving onto another Cessna 172.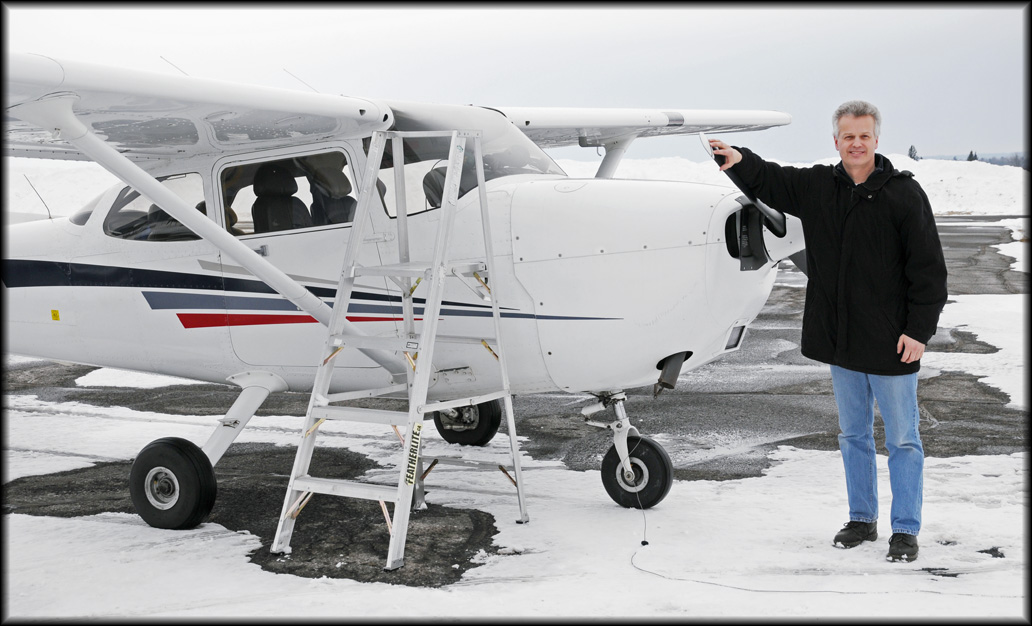 An iPhone shot as we flew into downtown Toronto this past weekend (January 22, 2011) for lunch.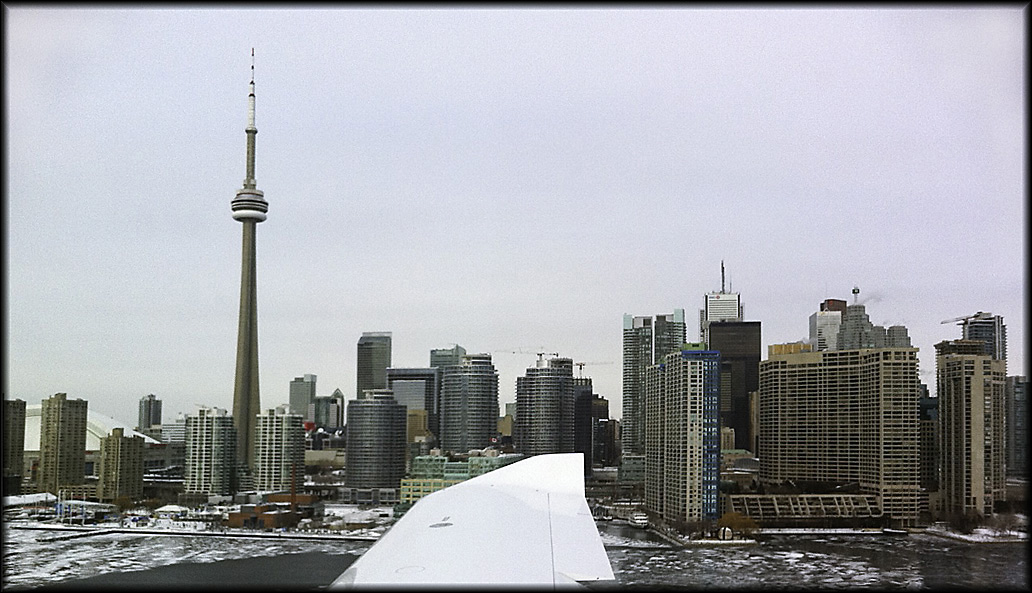 Shot taken in the local park (October 3, 2010).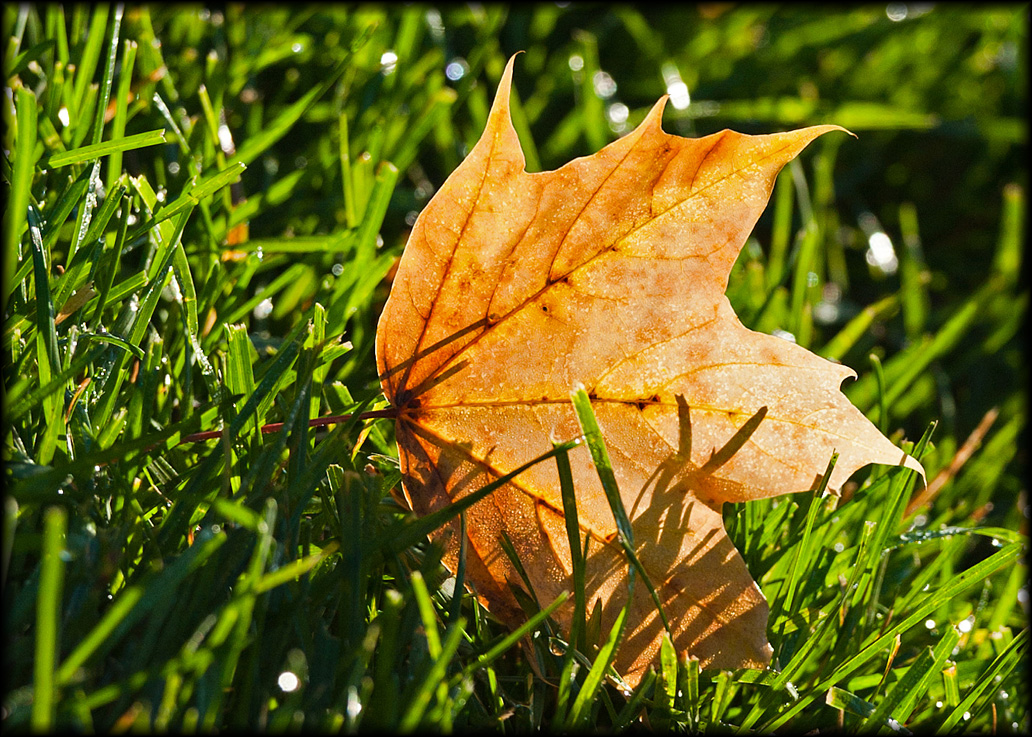 One of the many bridges from Ottawa to Hull (October 10, 2010).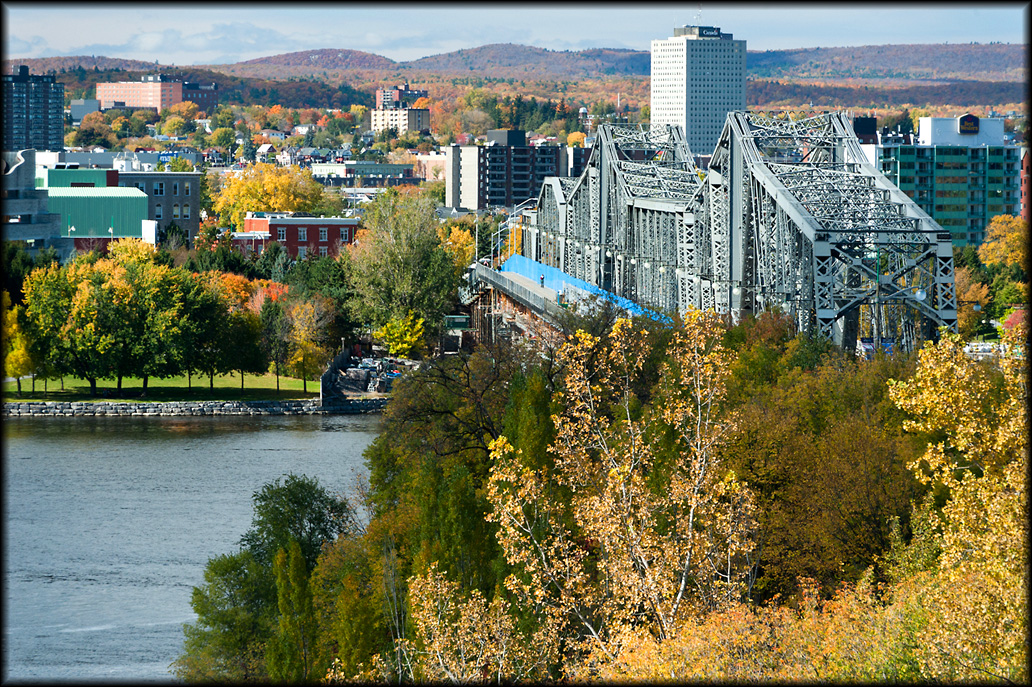 Tonight (October 13, 2009) my photography lighting class went shooting downtown Ottawa.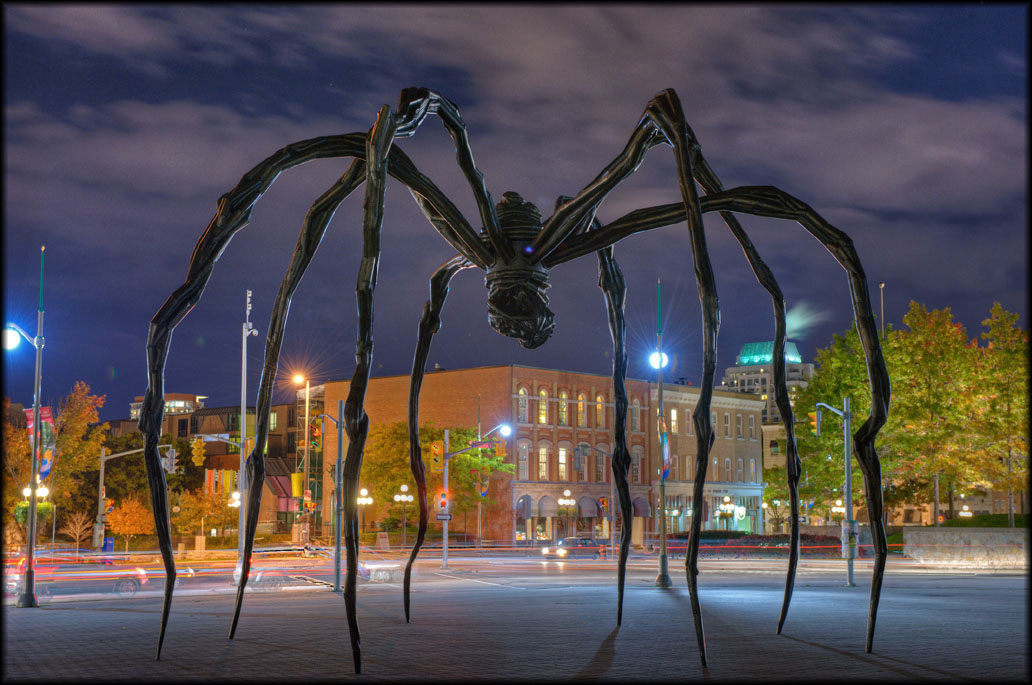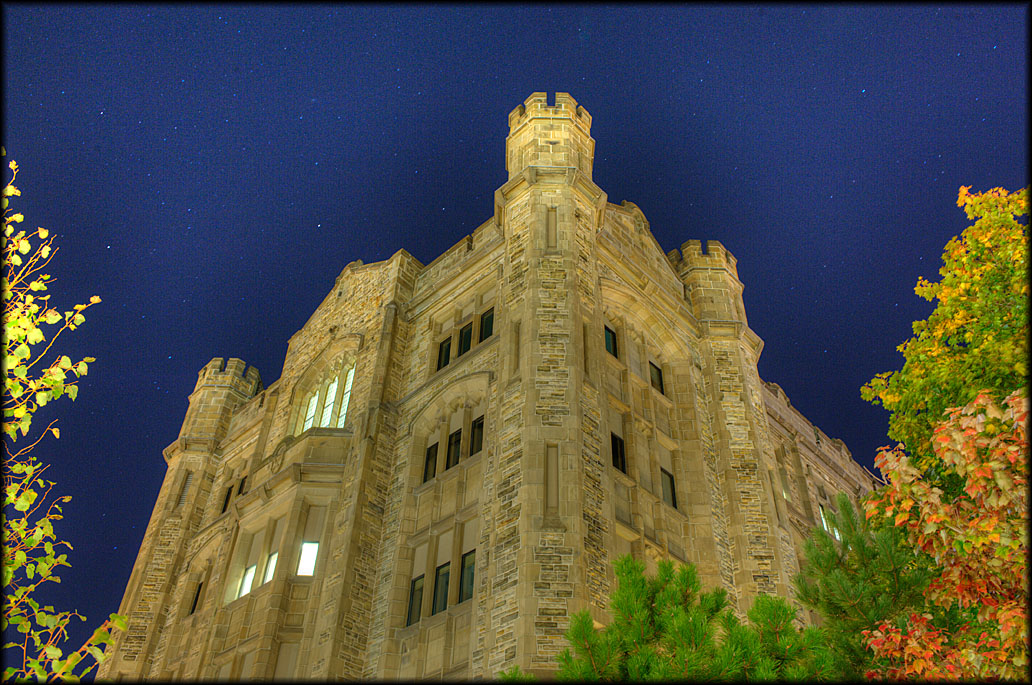 Today (July 23, 2009) I noticed someone parked a new motorcycle in
the garage. Here is an ad that Kawasaki put out for this bike ZX14.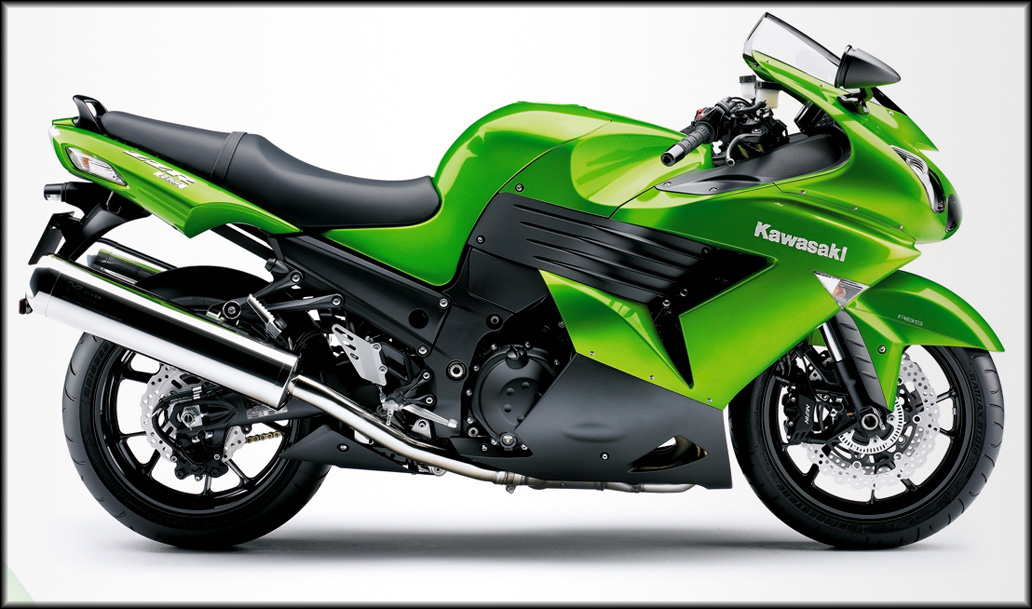 Today (July 12, 2009) I was at the annual MerrickVille car show and caught myself in the headlight of a custom hot rod.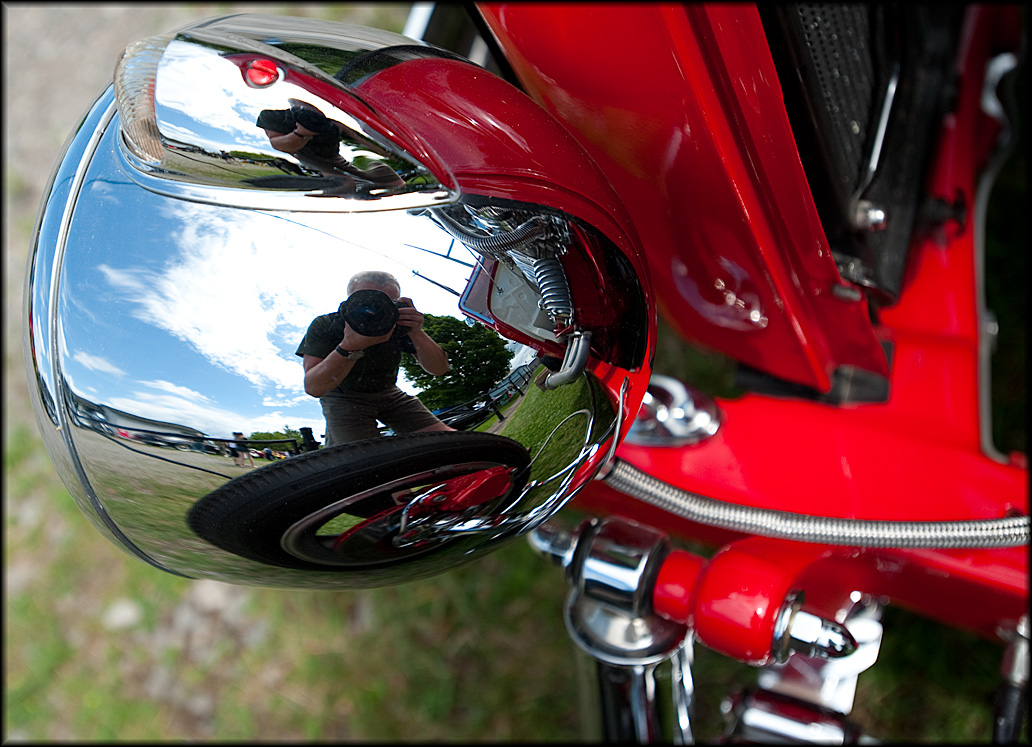 I was at the Ottawa Airport (CYOW) yesterday (July 5, 2009) and saw these matching 747s belonging to the Japanese Emperor.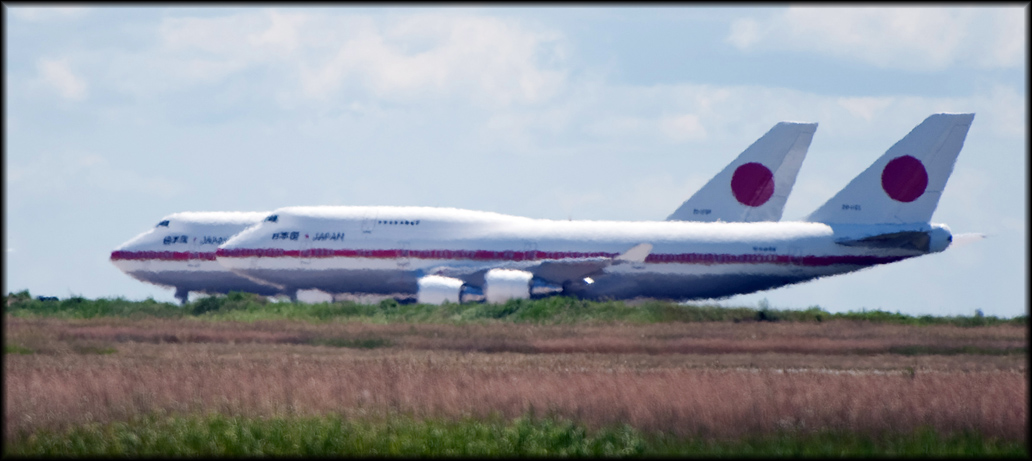 A friend and I went to the Vintage Wings of Canada show today (June 6, 2009) at the Gatineau Airport (CYTZ).
Here is a shot of a P51 Mustang that performed several times across the day.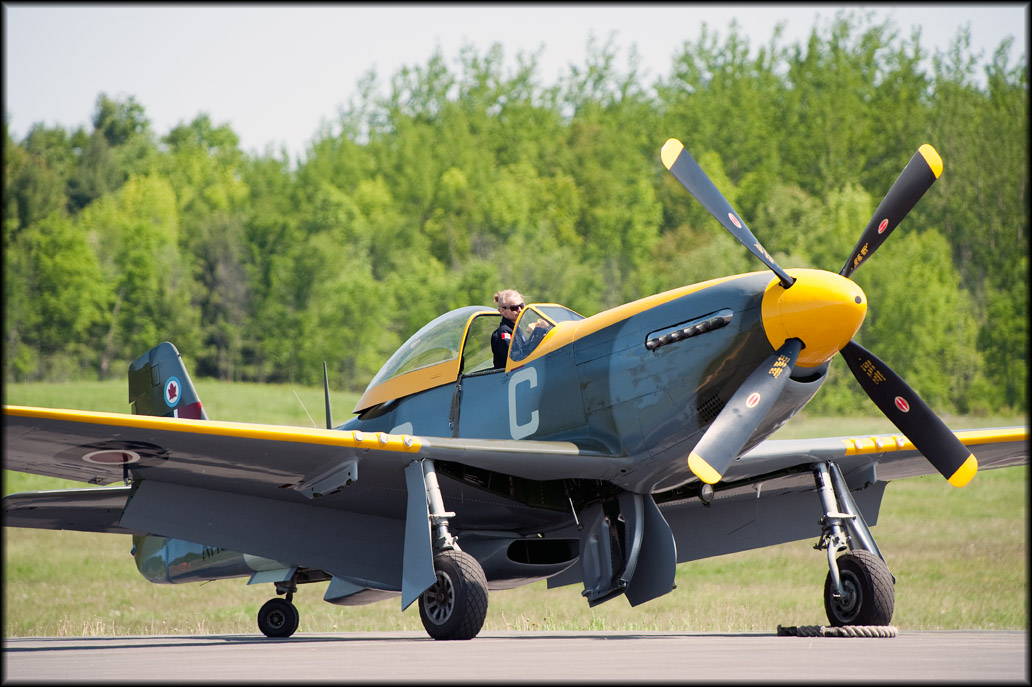 I took this shot last weekend (May 31, 2009) while flying to Oshawa.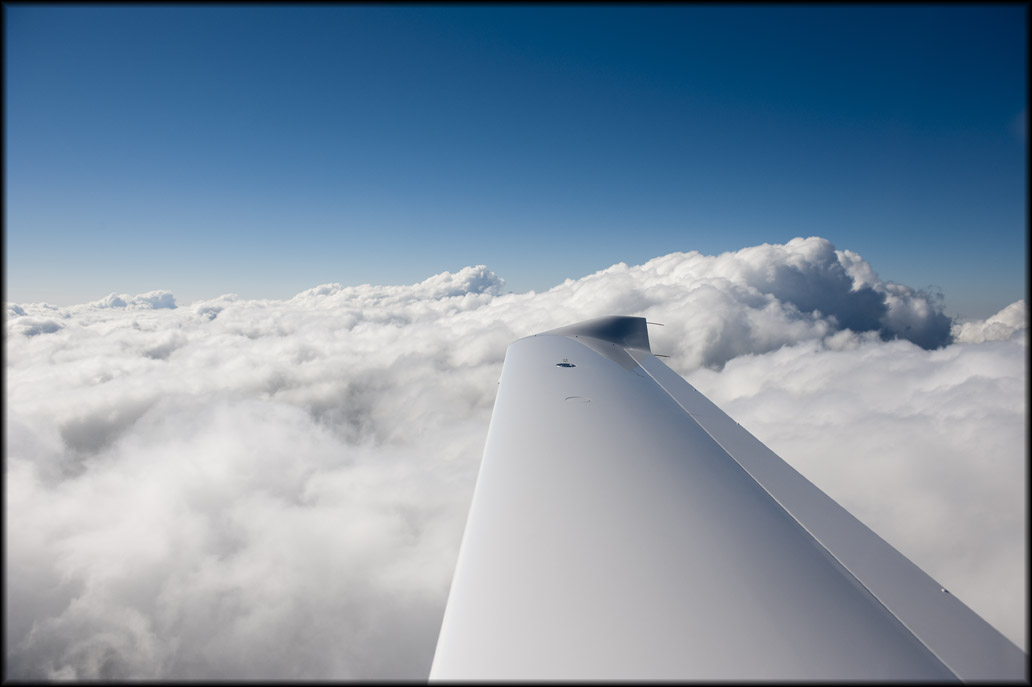 Today (May 23, 2009) this little fellow was watching me in the backyard.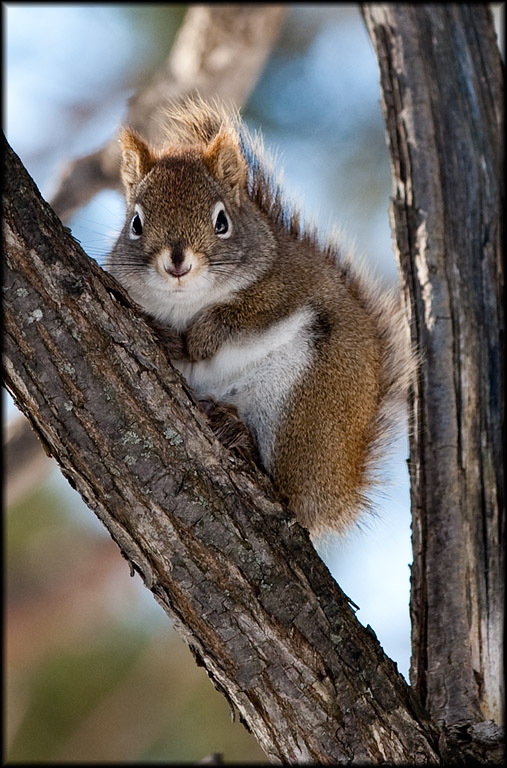 Today (March 8, 2009) a friend and I flew his aircraft to Toronto's City Centre airport.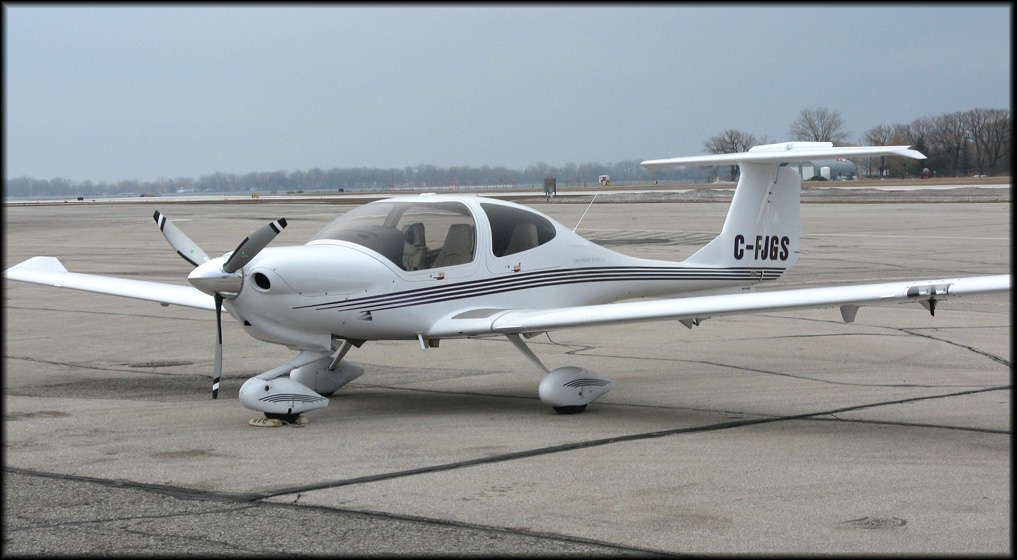 This morning (March 1, 2009) I arrived back in Ottawa after spending a week in Florida.
The weather was great and daytime temperatures hovered around 27C or 80F. Here is a
'tourist' picture of the space shuttle Discovery sitting on the launch pad.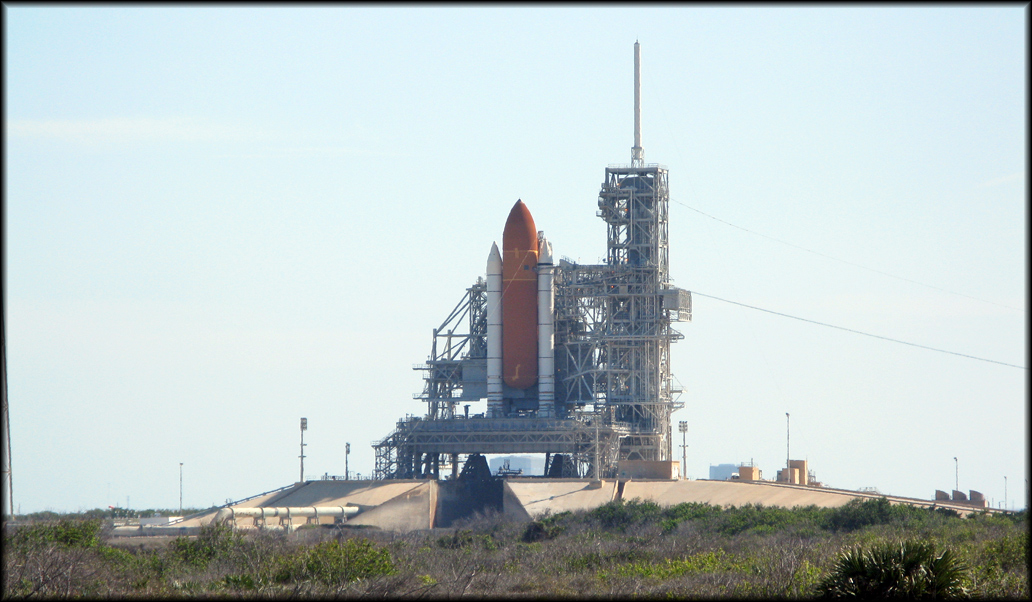 Last weekend (January 10, 2009) two friends and I flew to City Centre airport downtown Toronto.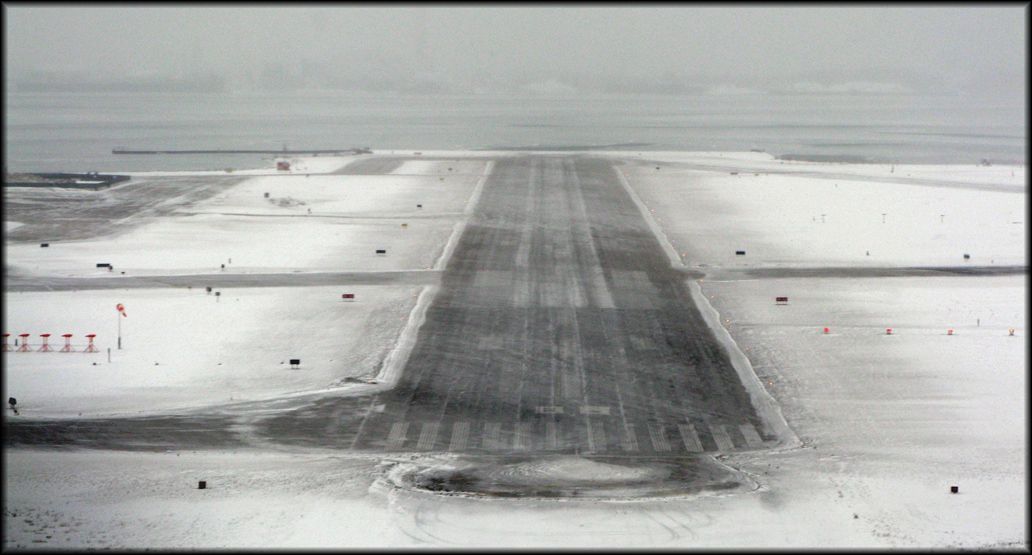 Today (December 4, 2008) I had my first pilot flight in a Cessna 172P aircraft (top) followed by a
passenger flight in a Diamond DA40XL (bottom). As you can see there is quite a difference between
these two aircraft. The Cessna 172 is of the 1982 vintage and a very capable aircraft also equipped for
IFR flight. The 172 interior shown below is not the actual C-FACG interior but gives an idea of what
the layout is like. Both aircraft are capable of carrying four passengers.


Relaxing at a friend's cottage (September 5, 2008) during a well deserved break - life is about balance.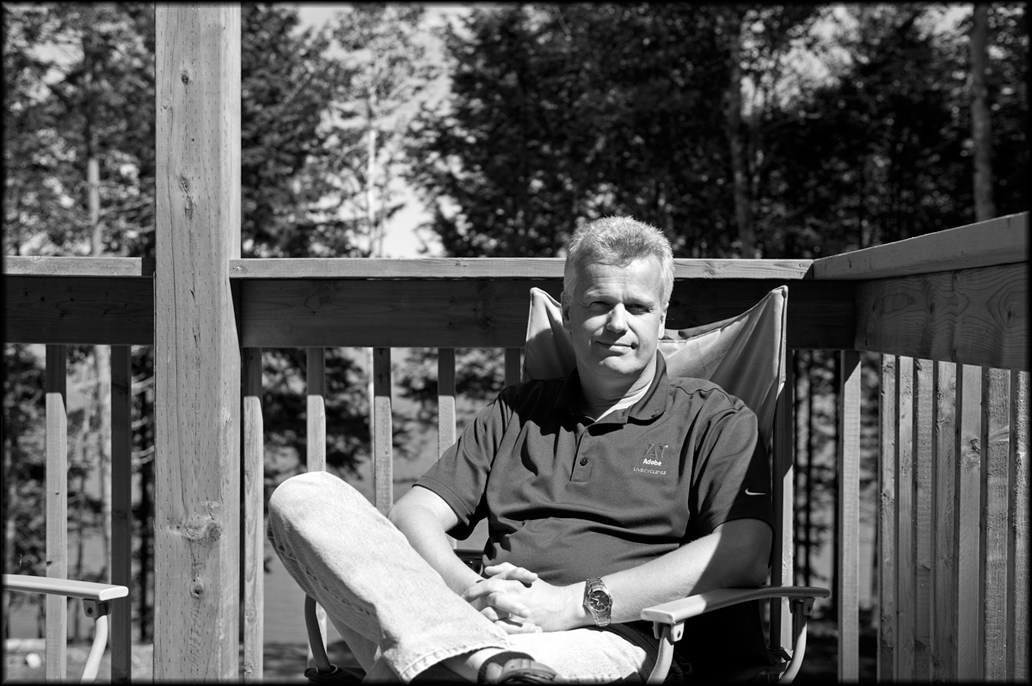 ---
Previous Events
---